Paul Lewis
David Lazier
Thomas Cassutt
Michael O'Connell
M-K O'Connell
Scott Asen
Kent Weaver
Anacapa Partners
Search Fund Partners
Tomas Bergstrand
Richard Augustyn
David Dodson
Jim Ellis
Gerald Risk
Bob Oster
Peter Kelly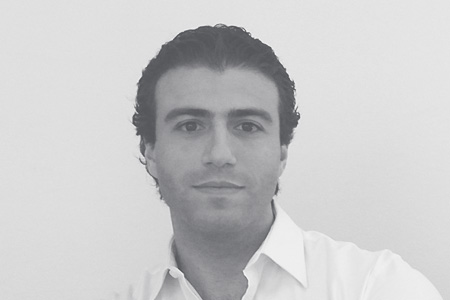 Paul has a diverse professional background spanning private equity, entrepreneurship, creative media, and fixed income research, sales and trading. Prior to Tribula, Paul was an investment executive at EPIC Private Equity in London, a lower middle market private equity fund focused on growth and turnaround opportunities. Paul was one of five investment professionals, and worked on initial deal screening, financial modeling, due diligence, and the development of new strategies and growth plans for portfolio companies and potential acquisitions.
Prior to EPIC, Paul worked in Fixed Income Sales at Citigroup, where he advised investment managers at UK and European pension and mutual funds on emerging market credit, FX, rates, structured notes, options and other derivatives. Prior to Citigroup, Paul held roles in Fixed Income Emerging Market Sales, Structured Products Trading, and Fixed Income Emerging Market Research at Dresdner Kleinwort, and he created and established a creative media business focused on graphic design, web design, branding and advertising.
Paul received his MBA from UCLA Anderson, where he graduated with Honors and was awarded the Anderson Exceptional International Student Fellowship and a UCLA Anderson Merit Fellowship. He received his BSc with Honors in Mathematics and Economics from the London School of Economics. Paul speaks four languages, spent two years traveling around the world, and is a passionate cyclist and skier.
Mr. Lazier is a private investor who has made more than 130 investments in search funds. He is also the president of American Security Products, a leading manufacturer of high-security safes. From 1984 to 2011, Mr. Lazier served as Controller, Vice President of Sales and then Co-President of Nelson Nameplate Company, a manufacturer of membrane switches and product identification based in Los Angeles, California. From 1982 to 1984, he worked as an engineer for IBM Corporation.
Mr. Lazier currently sits on the boards of American Security Products, Columbia Sanitary Products, Datum Technologies, and Gogotech. He has previously served on the boards of Glendale Memorial Hospital Foundation, the San Gabriel Valley Habitat for Humanity and St. Mark's Episcopal Church. He received his Bachelor's Degree in Industrial Engineering from Northwestern University.
Mr. Cassutt has made more than 130 investments in search funds. He is also the CFO of American Security Products, a leading manufacturer of high-security safes. From 1984 to 2011, Mr. Cassutt was Co-President of Nelson Nameplate Company, a manufacturer of membrane switches and product identification based in Los Angeles, California. From 1978 to 1984, he was the Controller of Bristol Corporation, the parent company of 10 manufacturing entities.
Mr. Cassutt currently sits on the boards of American Security Products, Columbia Sanitary Products, Dynamic Growth Dental, and Positive Coaching Alliance. He received a Bachelor of Physics Degree in 1982 from the University of California, Irvine, where he was a Phi Beta Kappa graduate. In 1986, he received an MBA from Stanford University's Graduate School of Business, where he was an Arjay Miller Scholar and the recipient of the Alexander A. Robichek Award, given each year to the top student in finance.
Michael F. O'Connell is the Senior Managing Director at M2O, Inc. He oversees the assessment of investment opportunities and reviews the ongoing performance of portfolio companies.
For most of his career, Michael was President and Managing Director of Anhalt, O'Connell & Steffanci Inc., a Los Angeles-based investment management firm with almost $1 billion under management.
In 1992, Michael purchased the National Lines Bureau, a ship mooring company operating at the Los Angeles and Long Beach harbors, the largest (combined) commercial port in America. This initial, successful investment prompted many more and Michael soon shifted his focus from investment management to venture capital. Today, he leads M2O with a portfolio of more than 40 companies.
Michael also sits on the board of American Biosurgical Inc., Veri-Tax, and Yates & Associates Insurance.
Michael holds a B.A., with high honors, from Harvard College and an MBA from Harvard Business School.
Michael-Kevin (M-K) O'Connell joined M2O, Inc. as a Managing Director in 2009. He is responsible for sourcing and reviewing new investment opportunities as well as monitoring the performance of portfolio companies.
Prior to joining M2O, M-K was a Manager with L.E.K. Consulting. During his tenure there, M-K led project teams across a diverse range of industries and business issues. His projects included the strategic due diligence of a $1 billion building materials company, the development of a customer contact and support strategy for a legacy airline, the strategic realignment and long-term plan for a major Los Angeles attraction, and the strategic due diligence of a leading equipment supplier to solar cell manufacturers.
Before L.E.K., M-K worked in commercial real estate as the Director of Research for CB Richard Ellis in New England.
M-K also sits on the board at Origo Commodities Management and is an advisor to Veri-Tax and Yates & Associates Insurance.
M-K received his B.S, magna cum laude, from Boston College and his MBA from The Wharton School at the University of Pennsylvania where he was the recipient of the Thomas P. Gerrity Leadership Award for achieving "excellence in both academic and co-curricular pursuits."
Mr. Asen is currently a private investor managing a portfolio of equity and real estate investments for his personal account. Mr. Asen joined the brokerage firm of Mitchell, Hutchins & Co. in 1967, where he worked in the investment advisory department with responsibility for research on small technology stocks. Between 1969 and 1974, Mr. Asen was a portfolio manager with Research and Science Investors, a New York based venture capital and money management firm. From 1974 until 1977, Mr. Asen was self-employed as a journalist specializing in reporting on municipal finance issues. In 1977, Mr. Asen became a general partner of Pioneer Ventures, a group of investment entities funded originally by a wealthy New Yorker. Throughout the following two decades, Mr. Asen had primary responsibility for managing the various Pioneer Ventures entities, which were successfully liquidated over a number of years through 2002. Mr. Asen currently sits on the boards of three privately held companies, is a Trustee of Groton School and The Paris Review, and is a board member of the Island Foundation. Mr. Asen graduated from Harvard College in 1966.
Kent Weaver is CEO of Progressive Home Care, a Northern California-based home health care company. Previously, Mr. Weaver held executive positions in marketing and product management with KnowledgeLINK, a VC-backed startup. Before that, Mr. Weaver served as a regional CFO and business analyst in Pepsico's Pizza Hut Division and as a management consultant at Ernst & Young.
Mr. Weaver received his MBA from the University of California, Los Angeles and a BS in finance from the University of Southern California.
Jeff Stevens
Jeff Stevens has 20 years of experience structuring, operating and investing in search fund companies. Jeff has managed three funded searches during the period from 1990-2005, each one culminating in the acquisition of a lower middle market company. Jeff understands the elements of the search fund model that drive success. In addition, Jeff's relationships with other experienced, successful search fund investors and current search fund principals allows Anacapa Partners access to invest in concert with a group that has been participating in this business model for over 20 years.
Prior to founding Anacapa Partners, Jeff was the CEO of three venture-backed buyouts – Balkin Cable Holdings (cable television system operator), Ancora Capital (mail presort), and Liberty Fitness (women's fitness centers). Following these three buyouts, Jeff founded Deeelish! (manufacturer/retailer of ready-to-cook gourmet meals). In each of Jeff's four ventures he has maintained responsibility for all aspects of sourcing acquisition/start-up opportunities, including identifying potential targets, industry analysis, company specific due diligence, and fundraising (debt and equity) to complete the transaction. Following the completion of each acquisition Jeff became the senior executive of the acquired company with direct reporting responsibility to a shareholder group and Board of Directors. Prior to beginning his entrepreneurial path Jeff was an Associate Consultant at Bain & Company. Jeff received his Bachelor of Arts and MBA from Stanford University, and remains actively involved in the Stanford community. He participates in classroom case discussion for entrepreneurship courses at the Graduate School of Business, serves as a mentor for students participating in a two-quarter business planning course, and volunteers in numerous capacities for the Center for Entrepreneurial Studies. Jeff is also a member of the Ford Committee at DAPER.
Jeff is a member of the Board of Directors of Midwest Supplies and Inman Square Capital/Advanced Network Solutions.
Dave Carver
David Carver is a co-founder of Search Fund Partners. He and his partner, Rich Kelley, have spent the last four years developing and managing the SFP portfolio. He is on the Board of iNet Interactive, Advanced Network Solutions, UnitedLayer, DataFusion, WebEquity, and VRI.
David spent thirty years as an executive in the high tech industry, and has extensive experience in all phases of business, including M&A, fund-raising, corporate strategy and operations. He was CEO of HiFive!, an application service provider; CEO of Hipbone Networks, an online collaboration company; EVP and GM at Network Associates; COO of Network General; EIR at Institutional Venture Partners; and an executive at Hewlett-Packard, including ten years in the professional service/software divisions of HP.
Dave has an MBA from Stanford Graduate School of Business and a B.S. in Mathematics from the University of Arkansas. Dave and his wife Julia have two boys, RJ and Sam. He is active in community and non-profit organizations, having founded the Redwood Chapter of National Junior Basketball serving 650 children.
Rich Kelley
Rich Kelley is a co-founder of Search Fund Partners, having started the firm in 2004. He currently serves on the Boards of Directors of SFL Data, HemaSource, Verengo, H&R Accounts, Asset Recovery Corporation and Medical Positioning, Inc.
Rich Kelley has been involved in numerous small businesses and start-up companies as an operator, owner, and investor. His varied experience includes: CFO of Score Learning Centers, CEO of San Jose Giants, General Partner of the Stanford Terrace Inn, developer of houses and subdivisions, owner of office buildings, investor in successful tech start-ups (Coinstar, PLX Technology, Corcept Therapeutics). He has also invested in many limited partnerships, including venture funds, and has been involved as a search fund investor since 1994.
Rich has an MBA from Stanford and a BA from Stanford. Rich and his wife Gina have two children, Riley and Sam. He was recently an elected school board trustee and is active with the Positive Coaching Alliance and Sustainable Conservation as an advisor.
Jim Edmunds
Jim Edmunds recently joined Search Fund Partners, bringing practical search fund and portfolio company management experience to the firm. Jim's search fund, Ephesus Capital, acquired Celebrity Kids Portrait Studios, a leading provider of upscale children's photography in 2005. Jim served as President and CFO of the company. He is on the boards of Ascentia, Consumeraffairs.com and UCIT Online.
Before launching a search fund, Jim was an Associate at McKinsey & Company in Palo Alto. Prior to attending business school, Jim conducted business development for PetSmart.com, managed a successful political campaign in Texas, and worked in Investment Banking and Equity Capital Markets at Bear Stearns.
Jim holds an MBA from the Stanford Graduate School of Business, where he was named a Siebel Scholar, and an A.B. in History from Harvard University.
Tomas Bergstrand is the founder of Archipelago Ventures, LLC a Boston-based private investment firm established in 2008. Archipelago Ventures serve as a vehicle for diversifying assets into privately held investments. Since its founding, Archipelago has made investments in search funds, search fund acquisitions and in select startup ventures in the United States and in Europe.
Prior to Archipelago Ventures, Tomas owned and managed a custom boat building business based in Massachusetts. He also served as chief financial officer at institutional brokerage Enskilda Securities, Inc in New York City and held operational positions for the Swedish banking group SEB in Singapore and the United States. Tomas holds a Master's degree in Finance from the School of International and Public Affairs at Columbia University and a Bachelor's degree from Bryant University in Rhode Island.
Richard Augustyn is Founder and Chief Executive Officer of the NIP Group Inc., one of the top 100 largest U.S. insurance intermediaries. Mr. Augustyn has been a successful entrepreneur and innovative commercial insurance executive for more than 20 years. In addition to founding NIP Group, Mr. Augustyn has founded and directs a portfolio of several highly successful ventures in the commercial insurance and financial services industries. His business success led to being named in 2003 to NJBIZ's Forty Under 40, a program that honors young men and women who have made outstanding contributions to their fields.
Mr. Augustyn is a nationally recognized commercial insurance expert. His television appearances include interviews on CNN/FN, WABC, and public television's PBS and NJN. He has been quoted in publications such as the New York Times and the Newark Star-Ledger and speaks on insurance-related topics throughout the country.
David Dodson is a member of the faculty at the Stanford Graduate School of Business where he teaches courses on entrepreneurship. Mr. Dodson formally served as the CEO or Chairman of six for-profit companies. As well, Mr. Dodson has served on the boards of 18 companies in which he was also a private investor.
He is the founder and President of Project Healthy Children, a nongovernmental organization that works with governments and private industry to establish food fortification and supplementation programs to improve the health of women and children around the world. Project Healthy Children currently works in Burundi, Malawi, Rwanda, Nepal, and Liberia.
He is currently on the New England board for the U.S. Fund for UNICEF and Project Healthy Children.
Mr. Dodson holds a B.A. from Stanford University (Economics), and an M.B.A. from the Stanford University Graduate School of Business.
Jim Ellis is a Lecturer in Management at the Graduate School of Business at Stanford University. He is currently teaching two strategic management courses that center around the early stages of the entrepreneurial process. These courses include Formation of New Ventures (S353), and Managing Growing Enterprises (S355). Jim takes a personal interest and enjoys participating in and contributing to the learning process faced by each of his students.
Prior to coming to Stanford, Jim held a number of positions with both large and small companies. In 1995, Jim cofounded Asurion with Kevin Taweel to provide value-added solutions for the wireless communications industry. Previously responsible for Asurion's sales and marketing efforts, Jim is an active member of the company's board of directors. Jim has also held positions as a research associate at the Graduate School of Business at Stanford University and as a consultant with IMG and Cresap, McCormick, and Paget. He is a member of a number of Boards of Directors including BUILD, Asurion, Service Source Inc., Memento Press, Half Moon Bay Brewing Company, and Southern California Risk Management Associates. Mr. Ellis holds an MBA from Stanford University and a bachelor's degree with high honors in economics from Dartmouth College. He is also a recipient of Ernst and Young's prestigious Entrepreneur of the Year award.
Gerald Risk is the President of Asurion, the world's leading provider of handset protection and other value added services to the wireless industry. Prior to serving as President, Mr. Risk was Asurion's CFO. Since joining Asurion in 1999, Mr. Risk has been a key member of a management team that has grown the business 200 fold. Today, Asurion's 5,000 team members serve over 110 million subscribers globally.
Prior to joining Asurion, Mr. Risk helped a wide variety of clients, from Fortune 500 firms to early stage start-ups, execute their strategic and financial plans as an investment banker with Goldman, Sachs & Co. in San Francisco, Hong Kong and New York. Mr. Risk has also worked for Hambrecht and Quist and the private investment arm of Toronto Dominion Capital.
Mr. Risk is an active mentor of entrepreneurial leaders in the for-profit and non-profit worlds. In this capacity, Mr. Risk is an active private investor and currently serves on the Board of Directors of Carillon Assisted Living (provider of assisted living services in the Southeast), HealthCPA (provider of medical expense management services for consumers), and QMC Telecom (cell tower operator in Brazil).
Mr. Risk holds an MBA from the Graduate School of Business at Stanford University, where he was an Arjay Miller Scholar and where he served as a case writer for Jack McDonald, the Stanford Investors Professor of Finance. Mr. Risk also holds a Bachelor's Degree in Commerce with honors from Queen's University in Canada where he was on the Dean's List.
Bob Oster started his career as a professional economist and corporate banker with Bank of America in 1967. He then moved on to positions in corporate finance with a number of Bay Area companies. In 1983, he joined Oracle Corporation as Vice President-Finance and Administration and was responsible for Oracle's initial public offering in 1986. Since 1987, he has been a private venture investor working with other private and institutional investors in all phases of the venture investing process from incubation and due diligence through building the management team and sale or initial public offering. He was a founding investor and special advisor to Informatica, Inc. (INFA), a provider of analytic applications and infrastructure software. He is currently a director of Carillon Partners, LLP, Raleigh, NC, a private assisted living company; iNET Interactive, Dayton, OH, a private internet advertising company; Wind River Environmental, Boston, MA, a private LBO roll-up in the non-hazardous liquid waste industry. Bob received a Bachelors degree in Economics with honors from Occidental College in 1963 and an M.A. and Ph.D. in economics from the University of California, Berkeley in 1965 and 1967, respectively.
Mr. Kelly is the former Chief Executive Officer and Vice Chairman of Pacific Pulmonary Services (PPS), a home respiratory services provider. He previously served as Chief Financial Officer and Chief Operating Officer, and was co-founder of the search fund that acquired the predecessor to PPS in 1993. Mr. Kelly has prior experience investing at TA Associates, a private equity firm where he originated investments in software and telecommunication companies. He serves as a director at ResponseLink, LLC; Guardian Home Care Holdings, Inc.; the American Association for Homecare; and the Council for Quality Respiratory Care. He is also Chairman of ResponseLink and the Council for Quality Respiratory Care. Mr. Kelly is a former director at Medical Equipment Distributors, Inc. and The Governance Institute.
Mr. Kelly received a Bachelor of Arts in Science, Technology and Social Theory, a Master of Science in Industrial Engineering, and a Master of Business Administration from Stanford University. He resides in Marin County, California with his wife, April, and two children, Miles and Rachel.